Opening of a new platform for architecture, carbon and the environment in Edinburgh
---
---
A Platform for Architecture, Carbon and the Environment was launched in Edinburgh as a long-needed necessary public forum, with a clear focus on how the built environment is essential to cope with the climate emergency.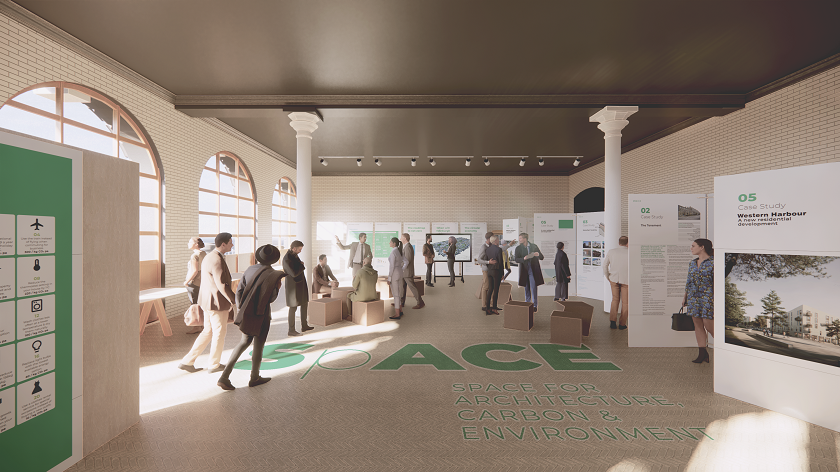 The opening of Space – space for architecture + carbon + environment – is scheduled to coincide with Scotland's hosting of COP26 with a public pop-up exhibit, event space and online venue expanding over five weeks from November 1 to December 4, 2021. SpACE is hosted in the former Fire Station in Edinburgh College of Art – a highly visible and publicly accessible location in central Edinburgh, and an excellent example of reusing an existing building.
The initial program is designed as a pilot for a proposed longer-term installation in the capital and was made possible through support from the Scottish government and organizations, including Royal Incorporation of Architects in Scotland (RIAS). Funding was provided by the National lottery through Creative Scotland, the Scottish government, Historic environment Scotland, Edinburgh City Council, and a wide range of private sector companies representing architecture, engineering, surveying and construction, as well as several individuals.
While other major cities such as Amsterdam, Bologna, Hamburg and London are home to established architectural centers, Edinburgh's SpACE has the unique goal of facilitating public engagement with the role of design excellence. , creation of places, heritage, landscape and construction in the pursuit of net zero carbon.
SpACE was pioneered by all sectors involved in the built environment, including architects, engineers, heritage organizations, developers, environmental specialists, universities, planners and researchers. As a result, SpACE will take a multidisciplinary approach, encouraging collaboration among professionals to shape public debate and understanding.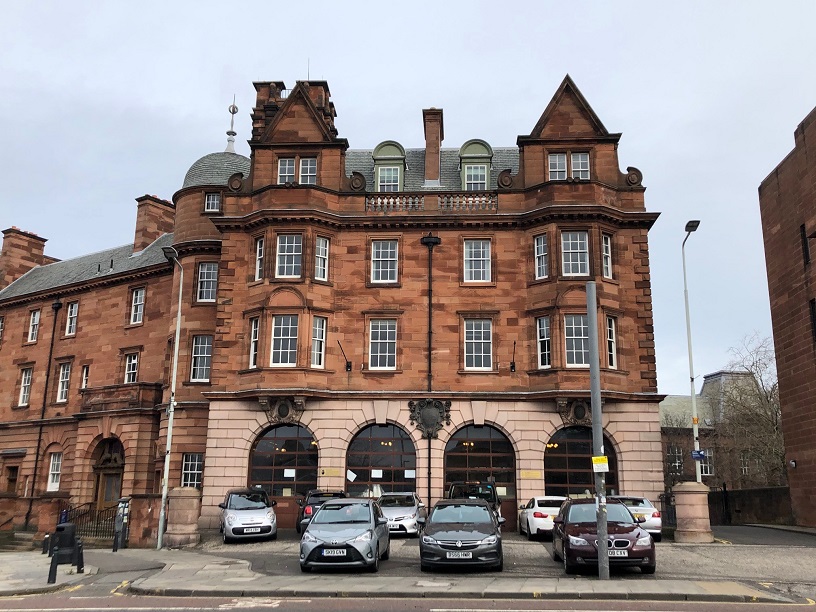 SpACE will improve high-level climate policies in Edinburgh and Scotland by bringing them to life through lectures, workshops and exhibitions on practical measures and the behavioral changes needed on the ground.
The exhibit will feature inspiring design and construction case studies to illustrate the journey to net zero carbon in existing building stock, new buildings and neighborhoods. Supported by carbon data, these case studies will illustrate where the industry is at and how far it needs to go.
A daily events program will range from workshops by Historic Environment Scotland (HES) and Edinburgh World Heritage Trust (EWHT) to presentations of new techniques in commercial property, debates on existing building improvements, exploration of digital city mapping, the work of UK Green Building Council, films by community groups and Edinburgh City Council policy consultations.
The SpACE website will enhance the exhibition and events with links to broader sources of information and technical support.
SpACE is a registered Scottish charity and its board of directors reflects its cross-sector ambitions, comprising architects, engineers and surveyors, and organizations including RIAS, Edinburgh World Heritage Trust, Edinburgh City Council, Architecture & Design Scotland and the University of Edinburgh.
Minister of Culture Jenny Gilruth MSP said: "It is vital that our built environment plays its part in meeting the challenges of climate change. The Scottish Government is pleased to support the pop-up SpACE exhibition in Edinburgh which coincides with COP26. It is important to engage the public by showing how architecture and design can adapt and pave the way for our net zero ambitions by 2045. "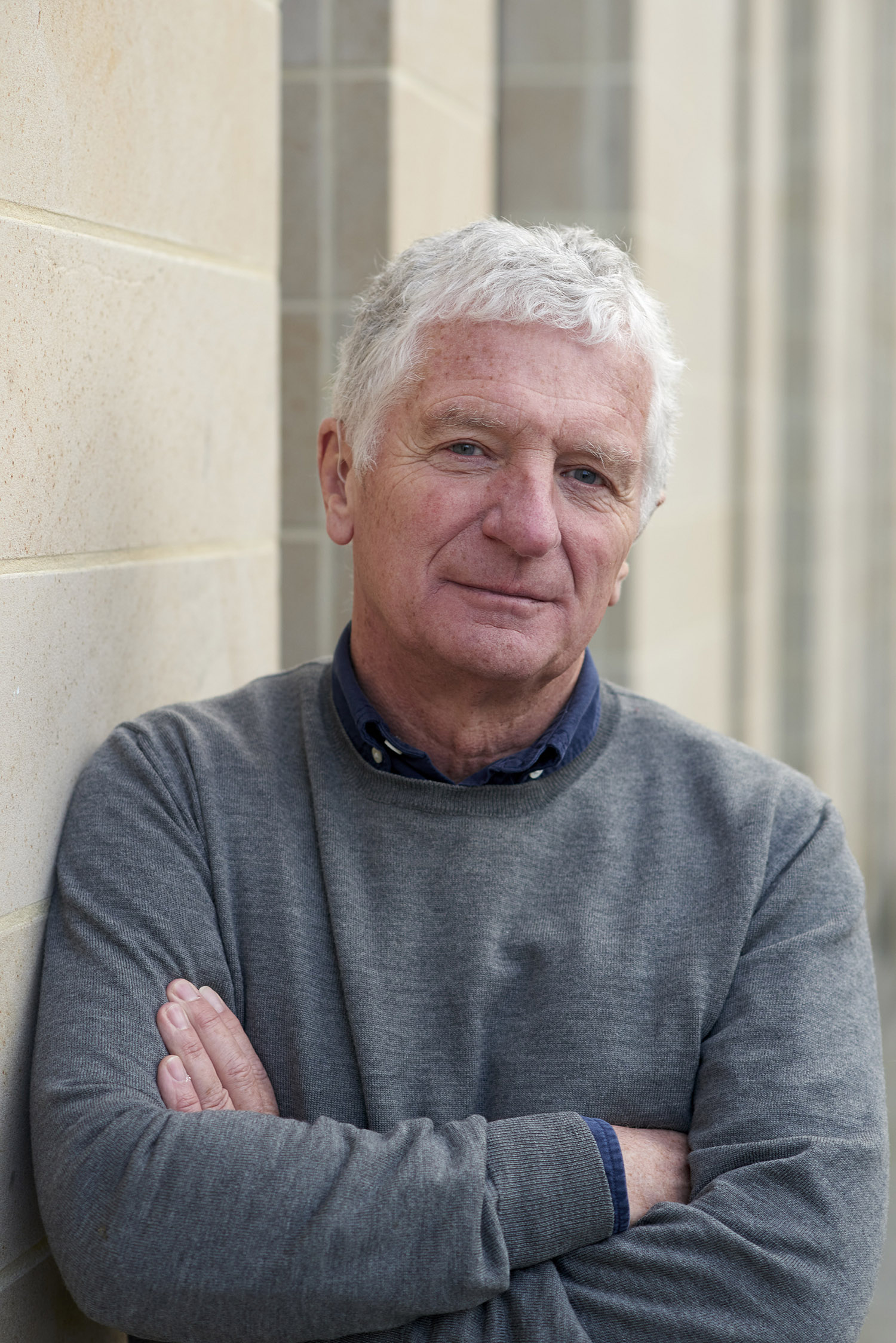 Rab Bennetts, architect and founder of Bennetts Associates and president of SpACE, said: "There could hardly be a more appropriate time to discuss with the public the impact of our buildings and places on climate change. As the eyes of the world turn to COP26 in Glasgow, our side event in Edinburgh can show how the changes that are essential to our homes, workplaces and public buildings are not only possible, but can also result in a cleaner, healthier and more pleasant built environment. "
Tamsie Thomson, Managing Director of the Royal Incorporation of Architects in Scotland, said: "The Royal Incorporation of Architects in Scotland is delighted and proud to support SpACE as an indispensable forum for public understanding of the built environment and its impact on our climate. As Scotland prepares to host COP26, architects and their colleagues in the built environment must be part of the response to the climate emergency, and it is essential to make the public understand the difference they can make through a more responsible approach to design and construction.
Helena Ward, Creative Industries Manager at Creative Scotland, said: "It is vital that people are aware and understand how the climate emergency will affect the way we live, work, learn and play in our buildings and spaces. We need to change attitudes and behaviors to reduce our environmental impact. SpACE's exhibitions and events program aims to engage the public in meaningful, relevant and practical ways on what can be achieved as individuals and within communities, as well as at the policy and sector level.