Protesters clung to a painting in the Kelvingrove Art Gallery to demand an end to new oil and gas extraction.
The painting is a 19th century landscape painting by Horatio McCulloch called "My Heart is in the Highlands".
Three young members of the group Just Stop Oil took action on Wednesday.
They also sprayed the band's logo on the walls and floor of the gallery, based in Glasgow's West End.
A Glasgow Life spokesperson said the gallery was closed early due to protesters, while conservation teams are working with police to determine the extent of the damage.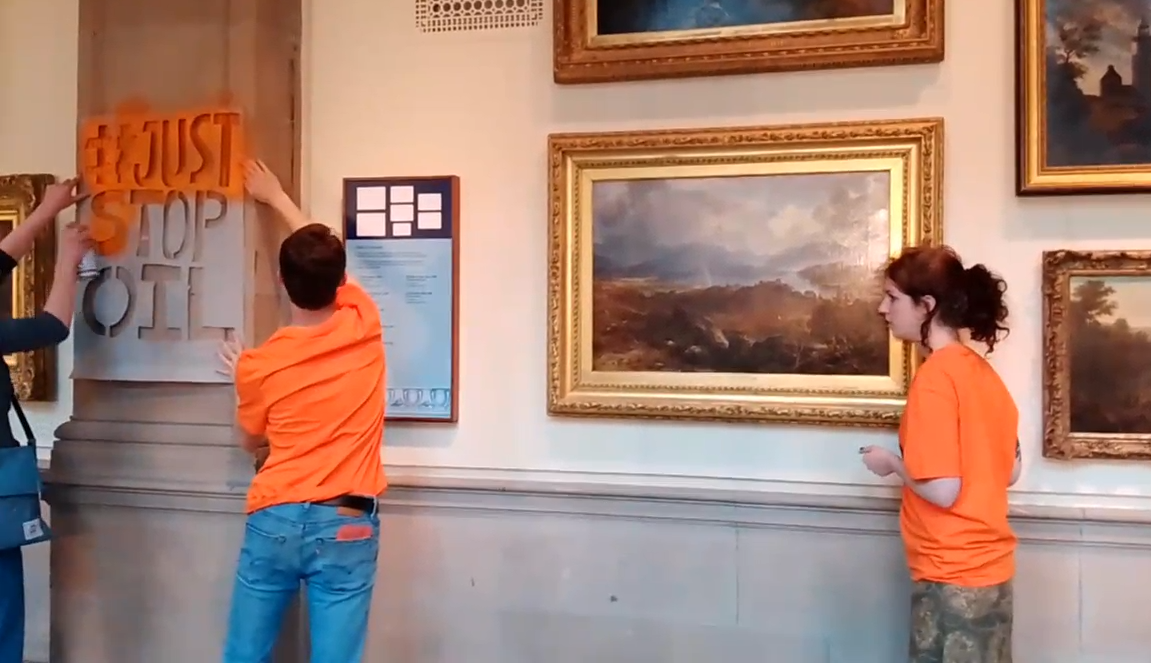 Emma Brown, 30, a graduate of Glasgow School of Art, was one of those involved.
"I'm taking this step because art is about speaking the truth and connecting to our deepest emotions," she explained.
"But right now, when we need it most, arts institutions are letting us down.
"They seem to think it's enough to mount an exhibition on climate change rather than challenge the government's genocidal plans to allow new oil and gas.
"It is unacceptable, it is not enough to be informed as citizens, we must be active."
Hannah Torrance Bright, 20, a student at Glasgow School of Art, asked what is more sacred than life itself.
She said: "I'm an artist, I love art, but instead of spending my time making art, I take things like this, I spend time in and out of cells and I am being punished by our legal system for begging the government for my generation to have a future.
"We hold these works of art sacred, but what is more sacred than life itself?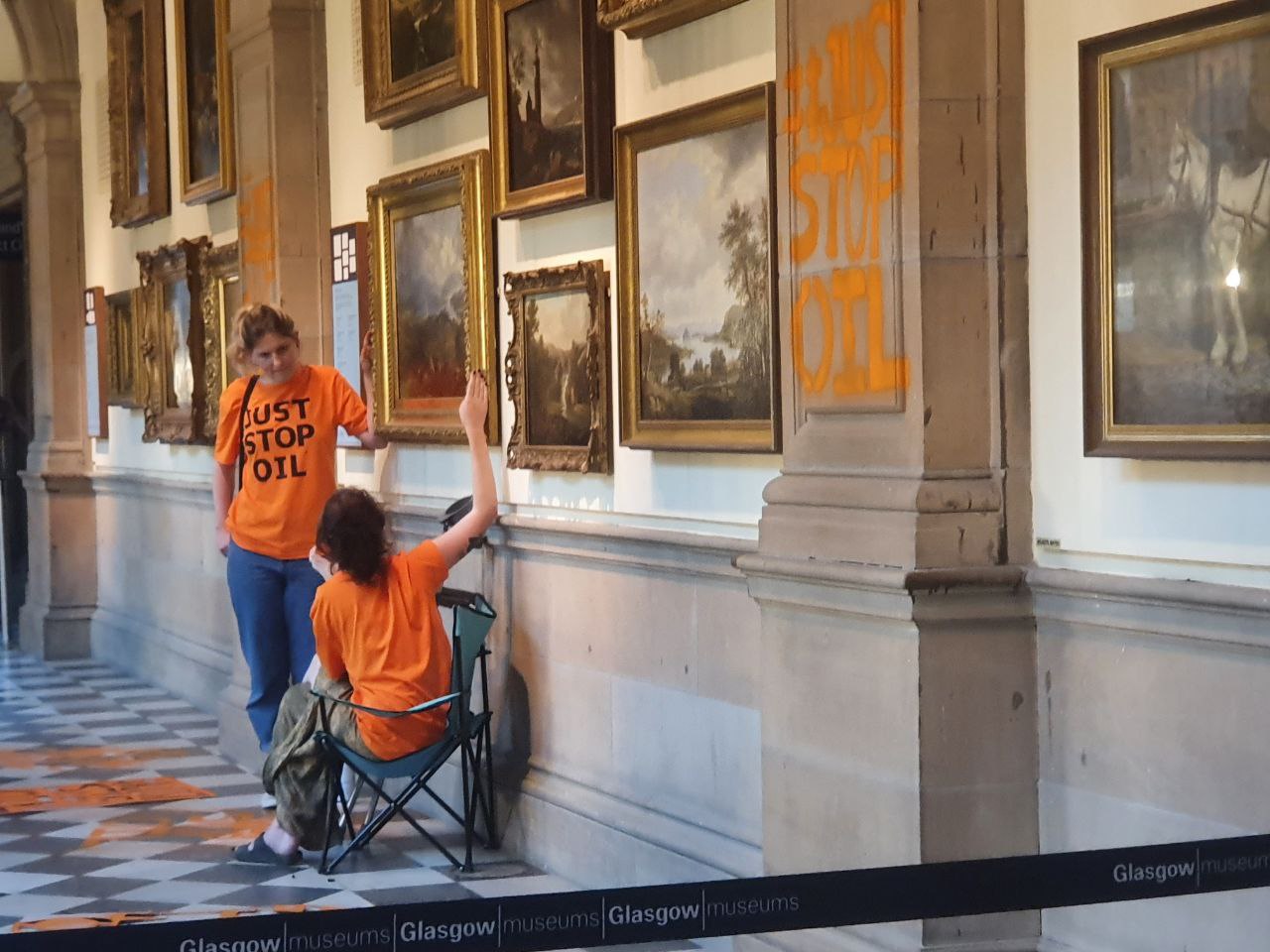 Carmen Lean, 28, an architecture student in Glasgow, encouraged others to take part in civil disobedience.
"This landscape was painted in 1860 at the height of the Highland Clearances, when entire communities of smallholders were evicted by a new class of landlords ruthlessly pursuing their own private interests," they said.
"It wasn't until the crofters organized and resisted that they won rights."
They added: "I urge all who are listening, including public institutions, professional bodies and concerned citizens to step up and play their part.
"Now is not the time to indulge. Civil disobedience is scary, but it's the only sane thing to do and you won't regret it.
A Glasgow Life spokesperson said: 'On the advice of Police Scotland, the Kelvingrove Art Gallery and Museum closed early today, due to climate protesters inside the museum.
"Glasgow Life Museums security and conservation teams are currently working with police to determine the extent of the damage. We will update on the reopening as soon as possible. »